Back to School Time. What To Expect At Your Child's Dental Visit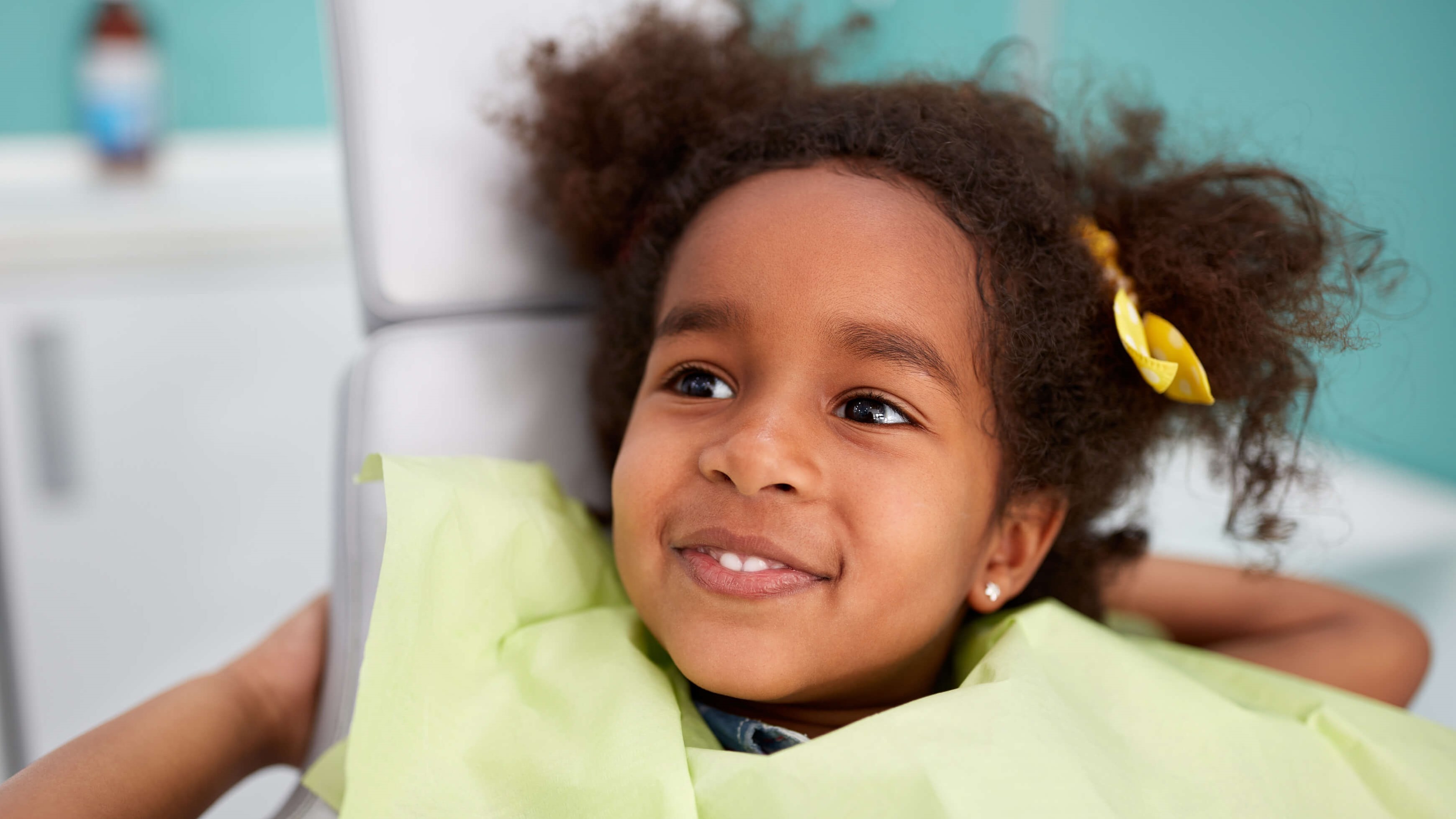 Having the kids home for the summer has been fun, but it is almost time for them to get back to school. Once families finish shopping for new clothes and supplies, they should also schedule a back to school dental visit. Our goal at MINT dentistry is to provide families with an enjoyable and stress-free dental experience while helping them achieve a healthy smile. We want all children to develop a positive association with going to the dentist.
So what happens during a pediatric dentistry appointment? When you arrive at our friendly office in Dallas and Houston, TX, our staff of board-certified dentists will give your child information about taking good care of their teeth and check for any areas of concern. We also have an iPad pre-loaded with parent-approved games to help keep them calm. To learn more about family dentistry, plan your next visit to MINT dentistry today.
What happens during your back to school dental visit
Children may experience problems, such as cavities, as early as two years old, which is why we emphasize the importance of visiting a dentist before the school year starts. At MINT dentistry, our medical professionals will make sure your child feels comfortable and safe in our office. This includes giving them a special pair of MINT sunglasses to wear during the appointment. We will then begin the examination to make sure their teeth and gums are healthy.
It is essential to teach kids about the importance of oral health in their daily lives. Baby teeth do not always fall out on their own, even after the adult tooth breaks through the gums. This can lead to concerns, such as crooked permanent teeth. Additional dental problems could also arise from bottle feeding and thumb sucking. Pediatric dentistry is designed to help children avoid these problems before they become even bigger issues.
Treatments available for pediatric dentistry
If our team in Dallas or Houston, TX, discovers a concern, we can create a custom plan with your child's oral health in mind. MINT dentistry uses advanced dental technology, so any needed procedures are fast and comfortable. One of the treatments we recommend includes dental sealants, a protective coating we place on the chewing surfaces of the molars. Dental sealants keep cavity-causing bacteria and food from settling into places where a toothbrush cannot reach. For school-aged children who play sports, we are also happy to discuss options, such as a mouth guard, to protect their teeth from future injuries.
After your dental visit
At the end of your back to school dental visit, MINT dentistry will schedule any follow-up appointments for your child, as necessary. Moving forward, we suggest getting regular dental cleanings and examinations followed by a dedicated at-home oral health regimen. This means your child should brush and floss their teeth twice each day. Even though most children can clean their teeth on their own, parents should monitor their efforts in case they need help. If you have questions, our dentist can show you the right way to brush your child's teeth. We may also offer tips and tricks to make brushing a fun and enjoyable process.
Our commitment to your family
MINT dentistry is committed to providing high-quality family dentistry services in Dallas and Houston, TX. When patients feel stressed or anxious about their dental appointments, we offer the best possible treatments in a gentle and caring environment. If procedures such as dental sealants are necessary, our support staff will inform you about the treatment and make sure your child understands the benefits. Our staff believes that a beautiful and healthy smile is an invaluable asset at all stages of life. Speak with a member of our team to learn all about our affordable dentistry plans.
Schedule your back to school dental visit
Taking your child to see the dentist before school starts is a great way to avoid dental problems throughout the year. When cavities and other issues are discovered early, this also minimizes the amount of time your child spends in the dental chair. At MINT dentistry in Dallas and Houston, TX, we can keep your child smiling all year long with an annual dental appointment. Our family dentistry team believes it is important to begin receiving dental care as early as possible. We can help your child develop smart dental health habits for the rest of their life.